5 reasons why Bitcoin is better than gold
You can share this view, but you do not have to. Still, it's exciting to see where Bitcoin's advantages over gold are. Here are five reasons why Bitcoin is better than gold.
1. Lower transaction costs
If there is something good going on the bear market, then the transaction fees continue to fall (and under certain circumstances offer a chance to get in favorably). Who accepts a longer confirmation time of his transaction, can Bitcoin currently almost free of charge to send the ball.
The following formula is as good as ever: Longer verification time means lower fees. So everyone can individually decide how much you want to pay for a Bitcoin transaction.
This does not apply to gold in this form. Private customers can buy gold at relatively favorable terms; Finally, small amounts of gold can even be sent by mail. For larger sums it looks quite different. Apart from trading gold-backed securities such as ETCs, settling large volumes of gold is difficult and costly.
By comparison, Bitcoin transactions are almost negligible. An example:
🚨 🚨 27,496 #BTC (103,478,912 USD) transferred from Unknown wallet to Unknown wallet

Tx: https://t.co/ImkUILKxot

– Whale Alert (@whale_alert) December 6, 2018
Here an unknown whale sent the proud sum of 27,496 BTC (over 103 million US dollars). A click on the transaction details shows: For the transaction, the whale has paid no more than $ 13 in transaction fees.
A bargain.
1: 0 for BTC.
2. Safe Storage – Be Your Own Bank
Here you have to exercise caution, similar to the comparison of apples and pears. Because theoretically everyone can store their gold under the mattress. However, this is not very advisable and also quite uncomfortable in the long run. That's why most of them use the services of a bank that holds the deposited gold.
A fundamental value proposition of Bitcoin, however, is the independence of any intermediary who can deduct fees for their services. So also with the administration.
In the case of gold, the amount of storage costs generally scales with the amount of gold. Those in possession of large quantities of physical gold would do well to hire a bank for safekeeping. But that costs space and money.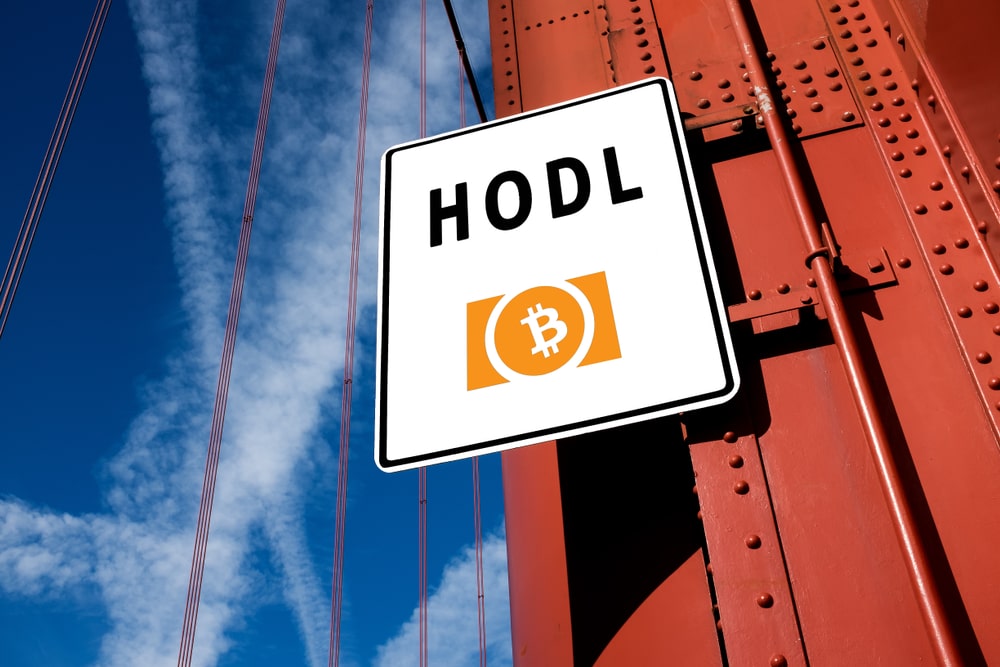 Bitcoin to hodln costs, except nerves, actually nothing. A hardware wallet is a one-time purchase and, although unquestionably useful, not even mandatory. The independence with which one can hijack Bitcoin can be clearly illustrated by the example of the Brain Wallet. If you remember your 24-word seed, you do not even need a paper wallet to keep your Bitcoin safe. Granted, a risky endeavor and not recommended for everyone.
If you are not yet in possession of a hardware wallet, take a look at our BTC ECHO shop here.
3. Better value memory
There is a fairly popular view among Bitcoin maximalists that Bitcoin must first establish itself as a store of value before the cryptocurrency can really get started as a means of payment. But how can you call Bitcoin a viable store of value if the cryptocurrency has fallen nearly 85 percent since the beginning of the year?
A look at the growth rates of the circulating offer can enlighten here.
inflation
The rate at which the amount of physical gold grows annually can only be determined inaccurately. On average, the annual amount of gold produced is about 3,200 tons. That's about six percent growth. However, it is completely unclear how long the growth rate will remain so constant.
Bitcoin is compared to the tighter good. As shown in the graph, Bitcoin's money supply is growing at a decreasing rate over time. Every 210,000 blocks the Coinbase Reward, which is the primary pay of the miners, and thus the rate of inflation of Bitcoin.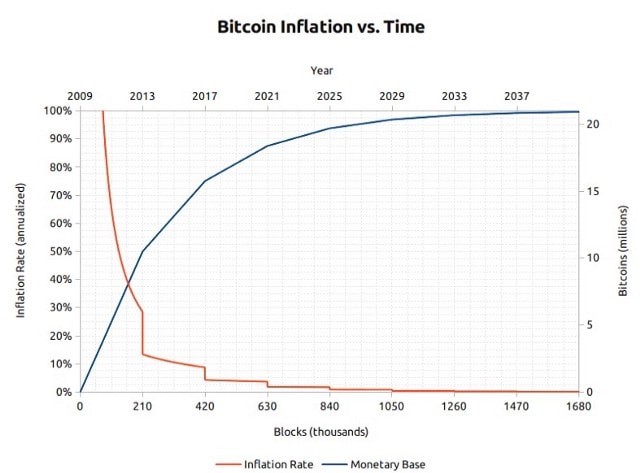 But from a market economy perspective, Bitcoin is also so interesting because money supply growth can be accurately forecasted for all eternity. A clear advantage over gold.
4. Cement resistance
A key value proposition of Bitcoin is its resistance to censorship attempts by central authorities such as governments, government agencies or institutions. Although possible attack vectors exist (the prohibition of Fiat crypto exchange exchanges would be one) the decentralization of the network makes the prohibition of the cryptocurrency crucial.
The fact that Bitcoin's censorship resistance is more than just an everlasting nursery tale to emphasize the benefits of the cryptocurrency in bad times is illustrated by the example of Iran and Venezuela. The reason why CriptomonedaseICO also regularly reports on developments in countries with dysfunctional currency systems is that these countries are suitable test cases to test Bitcoin's value propositions using real-life examples.
Lo and behold, the demand for BTC in Iran and Venezuela is actually increasing. Although both governments are out of favor with Bitcoin, the citizens seek their salvation in mining and buying Bitcoin. In Venezuela, even at risk of arrest.
In states whose currency is shaken by hyperinflation, BTC can be an exit strategy. Because "censorship resistance" means that confiscation of Bitcoin is complicated.
Even the proof of ownership is difficult to provide. Keyword: Brain Wallet.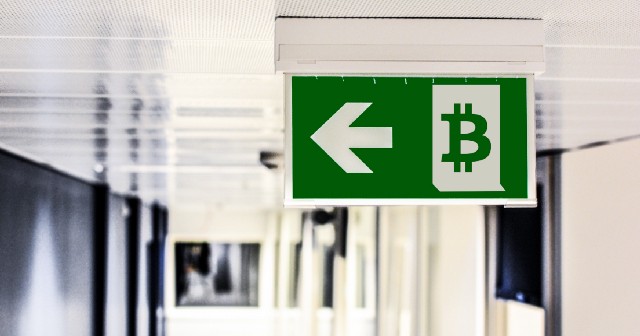 At this point, however, one must state that even gold is difficult to ban. In practice, however, governments can make the acquisition of gold significantly more difficult through capital controls. The Indian Gold Control Act is an example of this.
Draw.
5. Liquids
Gold has a millennia-long tradition as a means of payment. Since the dissolution of the gold standard in 1971, however, the use of gold as a means of payment is passé. Since then, investors use gold largely as a store of value and speculation object.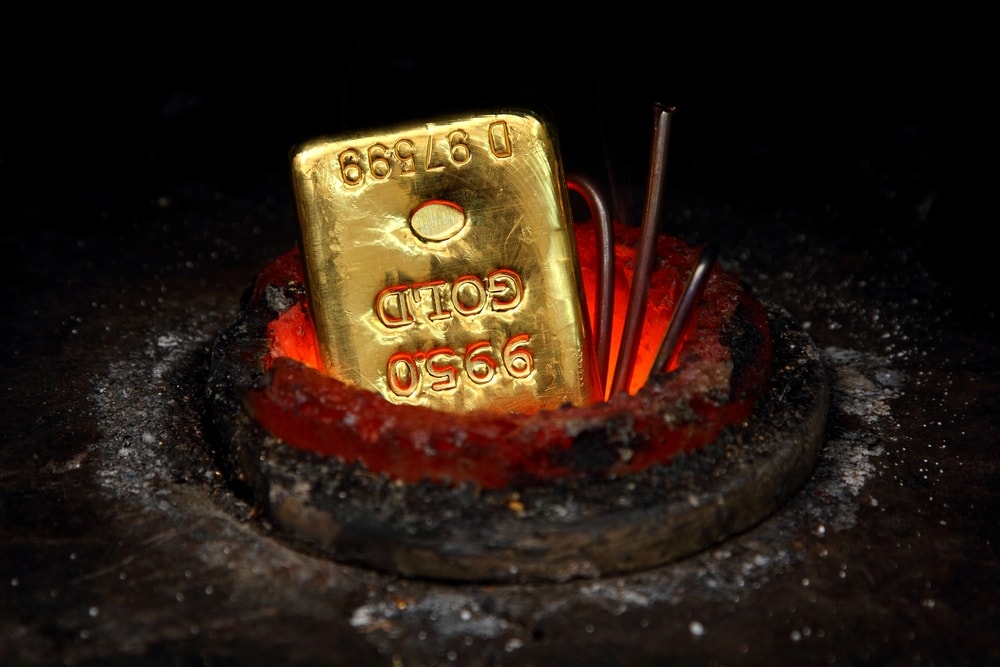 BTC, on the other hand, still faces its future as a means of payment. With second-layer solutions such as the Lightning Network, use as a means of payment is conceivable.
Now that we are all Bitcoin Maximalists, we need to take it to the next step and get rid of the confusion surrounding the monetary evolution of Bitcoin: pic.twitter.com/fwh8Ehsjw9

– Murad Mahmudov 🚀 (@MustStopMurad) July 25, 2018
Although in practice the gold standard was usually not paid with physical gold units, but with gold-backed bonds. The liquidity of Bitcoin I rate at this point anyway higher. Because unlike gold, global payments can be booked in minutes – a value proposition with far-reaching implications for the financial sector.
In the seventh edition of the CriptomonedaseICO podcast, we also deal with the comparison of bitcoin and gold.
CriptomonedaseICO
---
Be sure not to miss any important news related to Cryptocurrencies! Follow our news feed in the way you prefer; through Twitter, Facebook, Telegram, RSS or email (scroll down to the bottom of this page to subscribe). Bitcoin never sleeps.
Neither do we
.
---
Disclaimer: This press release is for informational purposes only, the information does not constitute investment advice or an offer to invest. The opinions expressed in this article are those of the author and do not necessarily represent the views of CriptomonedaseICO , and should not be attributed to, CriptomonedaseICO .
---
Síguenos en Telegram