5 ways to destroy Bitcoin | BTC-ECHO
Also the cryptocurrency no. 1 is not immortal. An instruction manual on how to destroy Bitcoin.
1. Invent a better cryptocurrency
Let's face it, the crypto market is anarcho-capitalism in its purest form. The lax regulatory limitation, in principle, allows anyone to launch new coins and compete with # 1 cryptocurrency. This is basically welcome. After all, competition is said to stimulate business.
However, it is also conceivable that at some point a cryptocurrency comes on the market, which crashes Bitcoin from the throne.
But if you want to seriously defend Bitcoin, you have to keep it up. The BTC dominance (ie the share of BTC in the total market capitalization) is currently 57 percent. The lead should be difficult to catch up.
Assessment: unlikely.
2. Ban Bitcoin
Governments tend to protect their monopoly on the creation of money by every means possible. Understandable, after all, this results in a whole series of advantages. For example, the creation of fiat money from scratch is a lucrative business model for central banks. By withdrawing the so-called monetary seigniorage, ie the real gain from the monetary monopoly, the central bank achieves profits.
The competition from BTC & Co. could see central banks as a threat from a certain point. That states then consider a ban on Bitcoin, is obvious.
Assessment: Whether that is enough to send BTC into the eternal hunting grounds is questionable. The marmot of the recurring China FUD barely affects the Bitcoin price history of these days. Although Bitcoin bans for citizens of the respective states are unpleasant. However, as long as they are isolated cases, they are not a significant threat scenario globally. Only the coordination of a large number of states could tackle BTC.
3. 51 percent attacks
On the technical side, 51 percent attacks are considered threat scenario # 1. Attackers, according to the theory, could snatch 51 percent of Bitcoin hash power and go nuts with Blockchain. For example, they could spend the same Bitcoin multiple times, it is called Double Spending. The damage that such an attack would do to the network is immense. Finally, the network promises protection against illegitimate transactions that would violate the rules of the network.
Why the Bitcoin immune system would immediately recognize 51-percent attacks as such, nobody can explain better than Andreas Antonopoulos.
Andreas Antonopoulos – 51% Bitcoin Attack
Assessment: It is unlikely that a 51 percent attack will be profitable.
4. Spend better central bank money
Bitcoin's value proposition is its scarcity. No single actor is able to dilute the circulating money appreciably and to profit from it. Because of its implicit scarcity, Bitcoin is arguably the best value store in human history.
That BTC is difficult to ban is well known. A more realistic attack scenario is serious competition from good central bank money.
A return to the gold standard, for example, considers Saifedean Ammous to be a serious threat:
The path that governments should take to destroy Bitcoin is to make the economic incentive to use BTC irrelevant-that is, to eliminate core demand.
Governments would therefore have to offer a technology that competes with Bitcoin.
Assessment: The current trend tends to go in the opposite direction. Instead of bringing more stringent monetary policy into play, the IMF is discussing a negative return on cash.
5. A nuclear war
Although Bitcoin works without Internet. But if global communication through a total destruction of the Internet is impossible, BTC will suffer as well. A worldwide synchronization of the blockchain can then hardly be guaranteed.
Assessment: In the case of a nuclear apocalypse, there is something wrong. Since Bitcoin acts negligently.
One thing is clear: Bitcoin is not dead yet.
Are you a blockchain or crypto investor? The Digital Cryptocompass is the first digital currency stock market newsletter to provide you with monthly exclusive assessments and in-depth analysis of the current situation on the blockchain & crypto markets. Free test now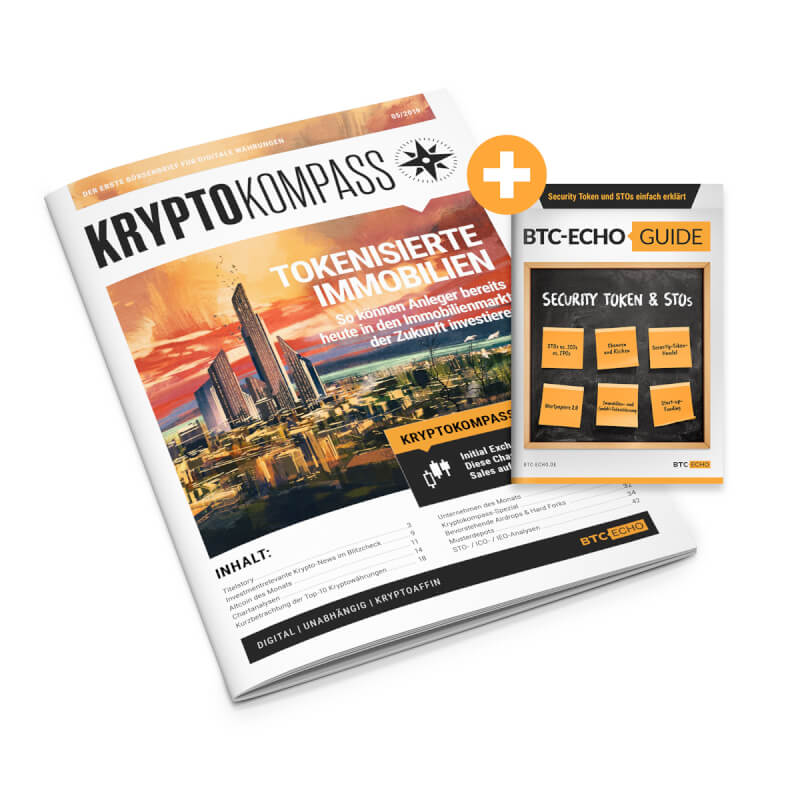 ---
Be sure not to miss any important news related to Cryptocurrencies! Follow our news feed in the way you prefer; through Twitter, Facebook, Telegram, RSS or email (scroll down to the bottom of this page to subscribe). Bitcoin never sleeps.
Neither do we
.
---
Disclaimer: This press release is for informational purposes only, the information does not constitute investment advice or an offer to invest. The opinions expressed in this article are those of the author and do not necessarily represent the views of CriptomonedaseICO , and should not be attributed to, CriptomonedaseICO .
---
Síguenos en Telegram