These are the 5 most bullish bitcoin forecasts
Bull Run incoming. At least that's the credo of the Bitcoin Permabullen. 100,000, 200,000, 1 million US dollars per Bitcoin? The imagination knows no limits. We put on the dollar glasses and take a look at the five bullish forecasts for the development of the crypto currency # 1.
1. Max Keizer: $ 100,000, date unknown
Let's start moderately. When it comes to crypto-early adopter Max Keizer, we eventually have to put $ 100,000 on a Bitcoin.
This pattern wants to repeat all the way to Bitcoin $ 100,000 and beyond … pic.twitter.com/o9Wj4reBtv

– Max Keizer, tweet artist (@maxkeiser) June 2, 2017
Keizer justified his forecast, aside from the chart, with the vague assertion that Fiat currencies are a "barbaric relic" and will be replaced by BTC.
2. Thomas Lee: $ 125,000 by 2023
Sometime between 2021 and 2023, the time has come: a Bitcoin is worth over $ 125,000. That's what Thomas Lee thinks.
This prognosis is not completely unfounded, because Lee is the founder of Fundstrat. The company analyzes market data and has shown its knack in assessing past price developments.
Tom Lee: I want to be clear, bitcoin is going to $ 25,000 by year end
Meanwhile, Lee still believes in the "white Christmas". His bet: Bitcoin to $ 25,000 by the end of the year.
3. Tim Draper: $ 250,000 by 2022
With the help of the Holy Spirit of the Crypt and a glass ball, venture capitalist Tim Draper takes a look into the future at nine o'clock. Drum roll please:
"$ 250,000 per Bitcoin until 2022. They think you're crazy, but it happens, it'll be insane."
Nice.
Tim Draper's Block Party 2018 Bitcoin Prediction
Of course you can do the same for the course forecast. However, you missed then the highlight of the video: Draper singing insert from minute three. It is worth it ..
4. Jeremy Liew and Peter Smith $ 500,000 by 2030
Jeremy Liew is known as one of the first investors in Snapchat. In a presentation he shares with Blockchain CEO Peter Smith, Liew is a bitcoin enthusiast. By 2030, every Bitcoin should be worth half a million dollars.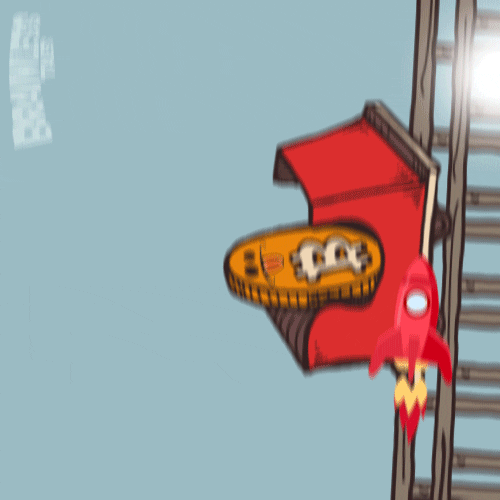 A justification, the two with the same. The argument is based primarily on Bitcoin's suitability for international money transfers. Liew and Smith expect "the percentage of Bitcoin-based referrals will increase sharply as Bitcoin awareness increases."
We deal with the background of the argumentation here.
5. John McAfee $ 1 million by 2020
And the Oscar goes to … John McAfee does not dispute the title as a maximum bull. One million dollars per Bitcoin until 2020? Wow. So much optimism you can already be baffled. Especially since "a lot" is at stake. We remember this legendary tweet from the former software magnate:
When I predicted Bitcoin at $ 500,000 by the end of 2020, it used to pay $ 5,000 at the end of 2017. BTC has accelerated much faster than my model assumptions. I now predict Bircoin at $ 1 million by the end of 2020. I want to eat my dick silently if wrong. pic.twitter.com/WVx3E71nyD

– John McAfee (@officialmcafee) November 29, 2017
His original bet, $ 500,000 by the end of 2020, seemed to McAfee "conservative". Therefore, he promptly doubled to one million Bitcoin or "Bircoin" as McAfee falsely writes. Bircoin calls himself then also the website, which compares the actual Kursverläufe with the prediction. Since May 2018, however, BTC is trading below target.
To make it even better, the Bitcoin price would have to rise by an average of 0.5% per day. That sounds like a daring thesis.
Are we all getting rich?
What the cops agree is their criticism of the dusty fiat money system. Part of the narrative is therefore the (partial) suppression of classical central bank money by Bitcoin & Co. If that happens, the predictions are no longer so hair-raising.
In addition, over 80 percent of the tokens are already gemed. In addition, the next Coinbase Reward Halving will be in about two years, then the money growth will be even slower. With increasing demand – and that is becoming apparent – the course after Adam Riese knows only one direction.
The Great Bitcoin Crash of 2018
"Fear, Uncertainty and Doubt" in defiance: Hodl-Army stood still!
Daily exciting facts are also available on our Instagram account.
CriptomonedaseICO
picture sources
dollar_shutterstock_197531921: shutterstock
---
Be sure not to miss any important news related to Cryptocurrencies! Follow our news feed in the way you prefer; through Twitter, Facebook, Telegram, RSS or email (scroll down to the bottom of this page to subscribe). Bitcoin never sleeps.
Neither do we
.
---
Disclaimer: This press release is for informational purposes only, the information does not constitute investment advice or an offer to invest. The opinions expressed in this article are those of the author and do not necessarily represent the views of CriptomonedaseICO , and should not be attributed to, CriptomonedaseICO .
---
Síguenos en Telegram